Wisconsin's Culture - Fifield
logging in the blood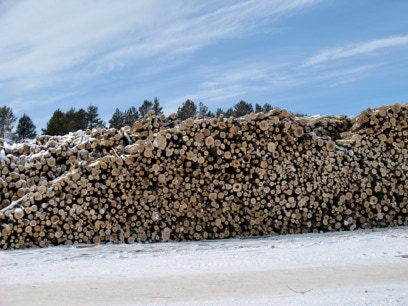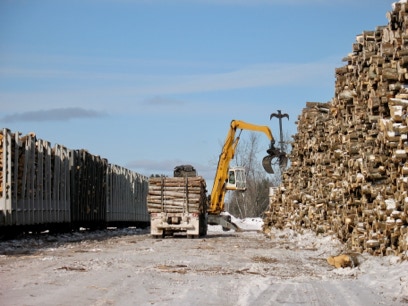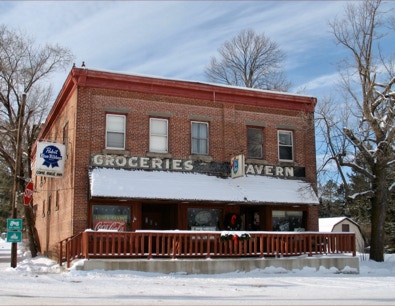 Fifield, Wisconsin, in northern Price County, traces its culture and history to the logging industry. In 1877, a reporter from the Phillips Times wrote: "I fail to discover anything nice about the place ...five frame buildings, one log ditto, and a good depot." The Times had to eat those words a half year later, noting that "settlers are pouring in almost everyday." The town remains small, but it remains a logging hub, presently a loading and landing site for Stora Enso. I watched this effort. It was fun and informative. Logging remains in Fifield's blood.


Stora Enso is an integrated paper, packaging, and forest products company producing newsprint, magazine paper, fine paper, consumer board, industrial packaging, and wood products.


The Fifield operation is a raw material "landing-loading" operation, all outside, and a lot of fun to watch. I lucked out because rail cars were lined up waiting to be loaded, loaded trucks were coming in and leaving empty, and a log loader was busy at work moving logs from trucks to rail cars. It was January in Price County, during a mega-cold spell. The sun was out, but the temperatures were below zero Fahrenheit.


Settlers began "pouring" into Fifield in 1877, and the town continued to grow, mainly because the South Fork of the Flambeau River flowed through rich pine forests upstream of the river. The town was a rather boisterous place in its early days. Sawmills set up shop. The river was the primary mode of moving the logs downstream from the pine forests to this area. Logging roads were then built, wagons and sleighs were employed, and rail lines began popping up. The Wisconsin Central Railroad operated a major station at Coolidge, just to the south of Fifield.


John Davis wrote, "before the state gained its farming reputation, its future was shaped by the logging industry. … Without logging, most communities in Wisconsin may not be as developed as they are. "


The Wisconsin Historical Society essay, "Logging, the industry that changed the state," highlights how the industry began:


"By the late 19th century, Wisconsin was one of the premier lumber-producing states in the U.S. Logging was not very popular among the state's first white settlers, however. Throughout most of the 1830s, logging was carried out on a small scale around Prairie du Chien, Portage, and Green Bay.


"The lumber industry began to develop after the Menominee Nation was forced to cede much of central and eastern Wisconsin to the U.S. in 1836. But the industry faced many obstacles. Long distances between supplies and markets, lousy transportation, dangerous waterways, and roads made lumbering difficult. Despite challenges, the lumber industry became the backbone of the state's economy by the middle of the century.


"Because the Wisconsin River provided easy transport between forests and early settlements, forests along the river were the first to be clear-cut. Rivers were a convenient means to transport pine logs from forests to mills. The mills used huge saws powered by the rivers to cut the logs into boards. Cities such as Stevens Point and Wausau developed around mills. Most of Wisconsin's major cities were built on rivers."


"Recollection Wisconsin" noted:


"Most logging crews in Wisconsin operated only in the winter, taking advantage of hard, frozen ground to haul heavy loads of logs on sleighs rather than wheeled wagons. Establishing a winter logging camp involved much preparation: timber rights were acquired; timber cruisers estimated the volume of timber by species; supplies, sleds, tools, and food (for both people and animals) were purchased and hauled into the work site; a workforce was hired; dams for river log drives or railroad spur lines were constructed; and finally, bunkhouses, mess halls, and other buildings were erected."


Douglas Severt wrote:


"In the early 1800s, Fifield was known as having some of the fightingest men in the middle west. The lumberjacks and others were known all over this area as the roughest and toughest men ever to hit the United States."